We're Glad You're Here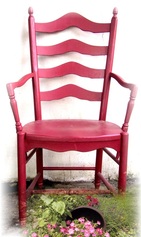 we have your style
For over 25 yrs. we've been quietly furnishing our local community
inside the heart of the Brandywine Valley of Chester County, Pennsylvania.
You might want to take a peek at our gallery .
Antiques Vintage Custom Furniture Textiles Lighting Upholstery Design
Whether an 18th century Treasure, Country Whimsy or from our own
Country Cool Reclaimed Barn Wood Furniture Collection.
We have discovered, recovered and gently restored them until they find their next happy home. Now You can
Buy
our Custom Handmade Reclaimed Wood Furniture
right from our site
or stop by & pick your pieces from our
studio inventory
. Either way, you are assured to get the most beautiful reclaimed wood furniture from SpringHouse. We are dedicated to our unique
craft and to our special clients. We will assist you with your own designs to make them work for perfectly for you. Custom doesn't mean expensive either.
You'll be most delighted when you ask for a quote.
We welcome the opportunity to share our experience with you and your family for your next handmade heirloom. . Find Exactly What You Want
---
Custom Farm Tables
We've been designing, building, and finishing salvaged antique wood since 1984 & Our pieces have stood the test of time. Our unique authentic finishes are completely durable as well. Custom Farm ​
TABLES*,
our specialty, choose from reclaimed 18th and 19th century
Handcrafted In Pennsylvania
Make it your own
Take a
peek
at the gallery and view some very
Special kitchens and Custom Islands
See how our hand select salvaged woods and creative designs can transform your room. Our carefully hand-applied authentic artisan finishes preserve nature's own beauty 100's of custom colors using:
Natural Pigmented Waxes

Oils (we do not use tung oil!)

Handmade Milk Paints

Soapstone Counters and Custom Sinks
To date, over 6,500 hand-made pieces have made their way across the country and a few islands too! Imagine how centuries old woods can bring a natural beauty into you home. What will your piece be?